Home Intellectual Property

-


Intellecture Property

We specialize in protecting and exploiting intellectual property for research institutions, such as universities and businesses ranging from SMEs to multinationals.

Click on the following links for more information about Intellectual Property Management & Protection:

• Patent Search, Application, Registration, Management & Protection

• Trade Mark Search, Application, Registration, Management & Protection

• Industrial Design Search, Application, Registration, Management &Protection

• Geographical Indication Search, Application, Registration, Management & Protection

• Copyright Management & Protection

• Research Joint Venture, Assignment & Licensing Agreement

• Franchise Application & Licensing, Corporate & Commercial Arrangement & Contract



Click here to contact us!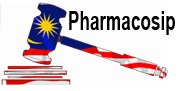 PIC is a leading regulatory affair and intellectual property firm in Malaysia.

PIC is formed by a unique combination of scientific and legally qualified professional with the aim to offer scientific regulatory affairs and intellectual property advice, management and protection services. It is further backed by a team of committed, competent and experienced personnel who support the operation of the firm.
To arrange for Free Consultation,
Call : (+603) 7972 3579 or
(+6016) 335 4842
Email : pharmacosip@yahoo.com

Pharmacosip Consultancy
Address
Villa PIC, No. 82B, Jalan Awan Jawa, 58200 Taman Yarl, Kuala Lumpur, Malaysia.
GPS Location
3°04'21.4"N 101°40'05.9"E / 3.072611, 101.668306