Home Intellectual Property Patent

-


Patent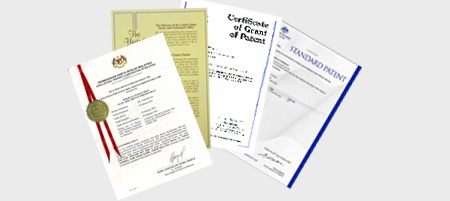 A patent is an exclusive right granted for an invention, which is a product or a process that provides a new way of doing something, or offers a technical solution to a problem. A patent provides protection for a period of 20 years from the date of filing.
What are the minimum requirements for a scientific research/development to patent in Malaysia? 
Section 11 of the Patents Act 1983 sets forth the general requirements for a patentable invention: An invention is patentable if it is new, involves an inventive step and is industrial applicable.
In other words, the minimum requirements for a scientific research / development to be patentable in Malaysia as follow:-
1. it must be able to classify as an invention within the definition of Patents Act 1983 of which the invention permits in practice the solution to a specific problem in the field of technology;
2. it must be new or novel within the definition of Patents Act 1983;
3. it involves an inventive step within the definition of Patents Act 1983; and
4. it is industrial applicable within the definition of Patents Act 1983.
Can the patent owner get protection after the invention is made public before filing a patent application?
Yes, provided that the applicant files an application within 12 months of the disclosure.
What rights does patent owner have?
A patent owner has the right to use the patented invention, or may license to other parties to use the invention, or sell the right of the invention to someone else who will then become the new owner of the patent.
Is it possible to find out if the invention is new before the applicant applies for protection?
Yes. A worldwide patent search can be conducted before filling a patent application.
Where can the patent owner seek assistance in preparing patent application?
In Malaysia, the patent owner could seek services from a Registered Patent Agent for preparation of a patent application.

For your information, we are the Registered Patent Agent and provide patent serach and registration services in Malaysia & worldwide.



Back
Click here to contact us!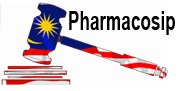 PIC is a leading regulatory affair and intellectual property firm in Malaysia.

PIC is formed by a unique combination of scientific and legally qualified professional with the aim to offer scientific regulatory affairs and intellectual property advice, management and protection services. It is further backed by a team of committed, competent and experienced personnel who support the operation of the firm.
To know more about Patent registration,
Call : (+603) 7972 3579 or
(+6016) 335 4842
Email : pharmacosip@yahoo.com

Pharmacosip Consultancy
Address
Villa PIC, No. 82B, Jalan Awan Jawa, 58200 Taman Yarl, Kuala Lumpur, Malaysia.
GPS Location
3°04'21.4"N 101°40'05.9"E / 3.072611, 101.668306