Home

Regulatory Affair

Medical Devices

Cosmetic | Pharmaceutical | Health Supplement | Traditional Medicine | Food | Medical Devices
Medical Devices


We help our client to register their Medical Devices in Malaysia.

Medical Devices cover all products, except medicines, used in healthcare for the diagnosis, prevention, monitoring or treatment of illness or disability.
The range of products is very wide. It includes contact lenses and condoms; heart valves and hospital beds; resuscitators and radiotherapy machines; surgical instruments and syringes; wheelchairs and walking frames or other assistive technology products; pregnancy tests, blood glucose monitors and pacemakers - many thousands of items used each and every day by healthcare providers and patients.
Medical Devices do not include ambulance vehicles, general workshop equipment such as power or machine tools or general purpose laboratory equipment.
There are three types of medical devices outlined in the legislation. They are as follows:
- General medical devices
- Active implantable medical devices
- In-vitro diagnostic medical devices
Presently there is no statutory requirement to register Medical Devices in Malaysia prior to sale or commerce, neither the establishments' (manufacturers, importers, distributors) license necessary when dealing with medical devices. Members of the medical device industry will be notified of the statutory requirement to register medical devices and apply for establishment's license when the appropriate legislation is brought into operation and enforcement, by notification through a government gazette.
However, as an initial step of a mandatory regulatory environment in Malaysia, a voluntary registration scheme was introduced to familiarize all the affected parties with the registration process and to prepare a smooth transition into the full enforcement of medical device regulation. This voluntary registration will also facilitate the import and export of medical devices.
Please contact PIC (+603-7972 3579 / +6016-666 1137) for more information on the Medical Devices in Malaysia.

Back
Click here to contact us!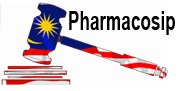 PIC is a leading regulatory affair and intellectual property firm in Malaysia.

PIC is formed by a unique combination of scientific and legally qualified professional with the aim to offer scientific regulatory affairs and intellectual property advice, management and protection services. It is further backed by a team of committed, competent and experienced personnel who support the operation of the firm.
To know more about Medical Devices registration,
Call : (+603) 7972 3579 or
(+6016) 335 4842
Email : pharmacosip@yahoo.com

Pharmacosip Consultancy
Address
Villa PIC, No. 82B, Jalan Awan Jawa, 58200 Taman Yarl, Kuala Lumpur, Malaysia.
GPS Location
3°04'21.4"N 101°40'05.9"E / 3.072611, 101.668306