Home

Regulatory Affair

Cosmetic

Cosmetic | Pharmaceutical | Health Supplement | Traditional Medicine | Food | Medical Devices
Cosmetic Notification
We help our client to notify their cosmetic products in Malaysia & Singapore.

In conformance with the harmonization of cosmetic regulations in the ASEAN region, companies which are responsible in placing the cosmetc product in the Malaysia market are required to notify / declare their compliance to the ASEAN Cosmetic Directive to Ministry of Health (MOH).

Post Market Surveillance will be actively conducted by MOH to ensure compliance. Action will be taken against any product that is not compliant with the Directive.
Under the Control of Drugs and Cosmetics Regulations, it is a regulatory offence for anyone who notifies a cosmetic product to MOH without compiling the Product Information File (PIF) and appointing a Safety Assessor for handling the safety assessment of the cosmetic product.
What is cosmetic product notification?
The company or person responsible for placing a cosmetic product in the local market must notify our MOH prior to market, manufacture or import a cosmetic product. This notification process will allow the MOH to gather adequate information on the cosmetic products that are placed in the local market. It is an offence for anyone to manufacture or import a cosmetic product without prior notification to the MOH.
Can an overseas company notify the MOH?
No, only a company registered with the registry of Companies and Businesses in Malaysia can file a product notification to our MOH.
If my product has been notified to another ASEAN member Country, is it exempted from notification to Malaysia?
No, you will need to notify our MOH. e.g. If you intend to market the product in 3 ASEAN countries, you will have to notify the regulatory authority of the respective 3 ASEAN countries.
What is Product Information File (PIF)?
PIF or Product Information File consist of a set of document concerning technical and safety information as required in Article 8 of the ASEAN Cosmetic Directive. This information should be made readily accessible for inspection by the cosmetic regulatory authority of MOH.
Who is Safety Assessor and what is the role of the Safety Assessor?
The safety assessor is responsible for determining:
• Whether or not the ingredients present in the formula meet the requirements of the legislation in respect of the concentration for authorised substances, absence o substances prohibited by the law and, more generally, in respect of all legal requirements;
• Whether or not particular endpoint(s) have to be considered for a given ingredient;
• Whether the data available are relevant and sufficient;
• Whether or not interactions of toxicological relevance and/or modifications to penetration are likely to occur;
• Whether or not complementary data are needed either on ingredients or on the finished product.

Please contact PIC (+603-7972 3579 / +6016-666 1137) for more information on the Cosmetic products in Malaysia.

Back
Click here to contact us!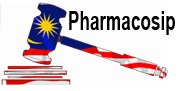 PIC is a leading regulatory affair and intellectual property firm in Malaysia.

PIC is formed by a unique combination of scientific and legally qualified professional with the aim to offer scientific regulatory affairs and intellectual property advice, management and protection services. It is further backed by a team of committed, competent and experienced personnel who support the operation of the firm.
To know more about cosmetic notification,
Call : (+603) 7972 3579 or
(+6016) 335 4842
Email : pharmacosip@yahoo.com

Pharmacosip Consultancy
Address
Villa PIC, No. 82B, Jalan Awan Jawa, 58200 Taman Yarl, Kuala Lumpur, Malaysia.
GPS Location
3°04'21.4"N 101°40'05.9"E / 3.072611, 101.668306