Home

Regulatory Affair

Healthy Supplement

Cosmetic | Pharmaceutical | Health Supplement | Traditional Medicine | Food | Medical Devices
Health Supplement


We help our client to register their Healthy Supplement products in Malaysia.

Pursuant to the Control of Drugs and Cosmetics Regulations 1984, all Health Supplement products in a pharmaceutical dosage form which are intended to be used or capable or purported or claimed to be capable of being used on humans or any animals, whether internally or externally, for healthy supplement purpose are required to be registered with Drug Control Authority (DCA) of the Ministry of Health (MOH) Malaysia prior to being manufactured, sold, supplied, imported or possessed or administered, unless the product is exempted under the specific provisions of the Regulations.
Registration of Healthy Supplement requires proof of stability, efficacy, quality, safety and are subjected to stringent screening and testing as well as regular and random post-marketing surveillance and testing.
The process for registering the Health Supplement products as follow:-
1. Pre-Registration Ingredient Assessment Before the product can be registered with our MOH, each and every ingredient must be assessed to make sure the active ingredients and/or excipients are permissible to be used and do not over the limit determined by our MOH.
2. Health Supplement Registration After ingredient assessment & formulation advice, we shall proceed to labelling compliance advice and documentation advice. Upon completion, we shall proceed to the submission. MOH will take about 5-6 months to assess the documents submitted to them. If every requirement is complied and there is no further query / information needed, then, the approval letter / MAL will be issued.
3. Importer's License Application (For those who have yet to obtain the drug importer's license only) After the grant of MAL no., your company needs to apply an importer's license and our MOH will take approximately another 3 months to process the application. You are only entitled to import the healthy supplement product after the approval of the importer's license.
Please contact PIC (+603-7972 3579 / +6016-666 1137) for more information on the Healthy Supplement products in Malaysia.

Back
Click here to contact us!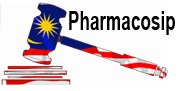 PIC is a leading regulatory affair and intellectual property firm in Malaysia.

PIC is formed by a unique combination of scientific and legally qualified professional with the aim to offer scientific regulatory affairs and intellectual property advice, management and protection services. It is further backed by a team of committed, competent and experienced personnel who support the operation of the firm.
To know more about Healthy Supplement registration,
Call : (+603) 7972 3579 or
(+6016) 335 4842
Email : pharmacosip@yahoo.com

Pharmacosip Consultancy
Address
Villa PIC, No. 82B, Jalan Awan Jawa, 58200 Taman Yarl, Kuala Lumpur, Malaysia.
GPS Location
3°04'21.4"N 101°40'05.9"E / 3.072611, 101.668306