Home

Contact Us

Contact Us
Address
Villa PIC, No. 82B, Jalan Awan Jawa,
Taman Yarl, 58200 Kuala Lumpur, Malaysia.
Tel : +603-7972 3579,+603-7980 3579 Fax : +603-7980 4700
Whatsapp/Mobile: +6016-335 4842
Email : pharmacosip@yahoo.com
Please complete the form below if you have any enquiry about regulatory affair and intellectual property. We will respond soonest possible. If response is not given within 48 hours, please email to pharmacosip@yahoo.com or call us directly.

Back
Click here to contact us!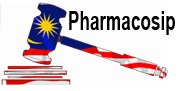 PIC is a leading regulatory affair and intellectual property firm in Malaysia.

PIC is formed by a unique combination of scientific and legally qualified professional with the aim to offer scientific regulatory affairs and intellectual property advice, management and protection services. It is further backed by a team of committed, competent and experienced personnel who support the operation of the firm.
To know more about cosmetic notification,
Call : (+603) 7972 3579 or
(+6016) 335 4842
Email : pharmacosip@yahoo.com

Address
Villa PIC, No. 82B, Jalan Awan Jawa, 58200 Taman Yarl, Kuala Lumpur, Malaysia.
GPS Location
3°04'21.4"N 101°40'05.9"E / 3.072611, 101.668306